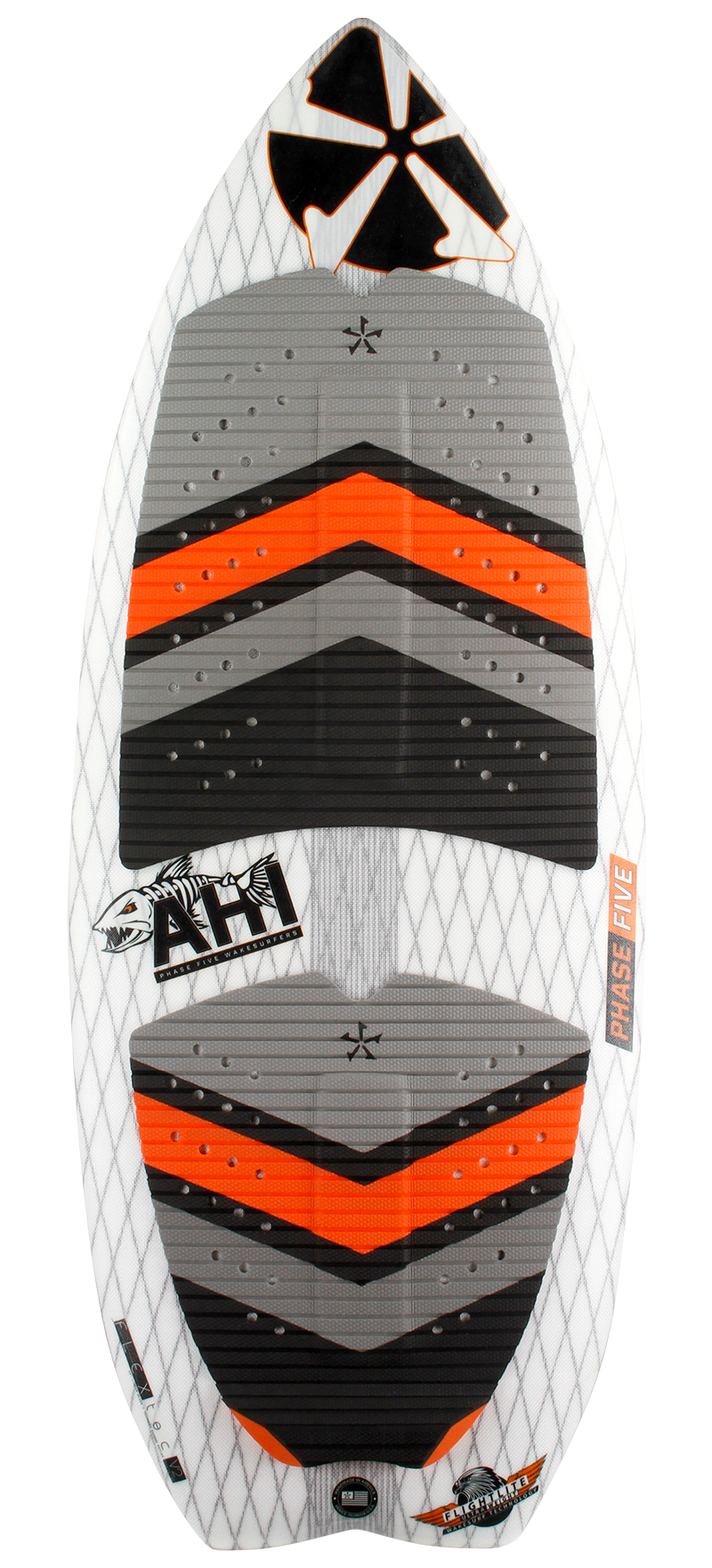 PHASE FIVE AHI WAKE SURFBOARD
DESIGN: DIRECTIONAL CRUISER
SPECIALTY: CARVING AND SPEED
RESPONSE:  HIGH
SIZES: 53, 58
PHASE FIVE AHI WAKE SURFBOARD

The redesigned Ahi, now inspired by John Akerman.

The Ahi got a facelift! John Akerman worked with P5 to develop an "ocean style" surfboard for behind the boat. To start, we will begin at the tail- the swallow tail shape gives the board the drive to lift and snap in critical spots on the lip. The overall outline releases like a charm when you want it to and provides the control you need at every moment. With our FlexTec V2 construction, this beast can handle every rider and is ready to take your riding to the next level!
---
FLEXTEC V2 LAMINATION
V.R.T.™ TECHNOLOGY
REFLEX SPEEDRAIL
EPOXY RESIN
4 FINS
FCS FIN BOXES
EPOXY™ TEXTURE
EPS CORE
FLEXSPINE™
Deluxe Surf + P5 Techno Grip™ Traction V2
*Rider size suggested is for average fitness and ability. Experienced riders may prefer smaller size and beginners may require a larger size.
---