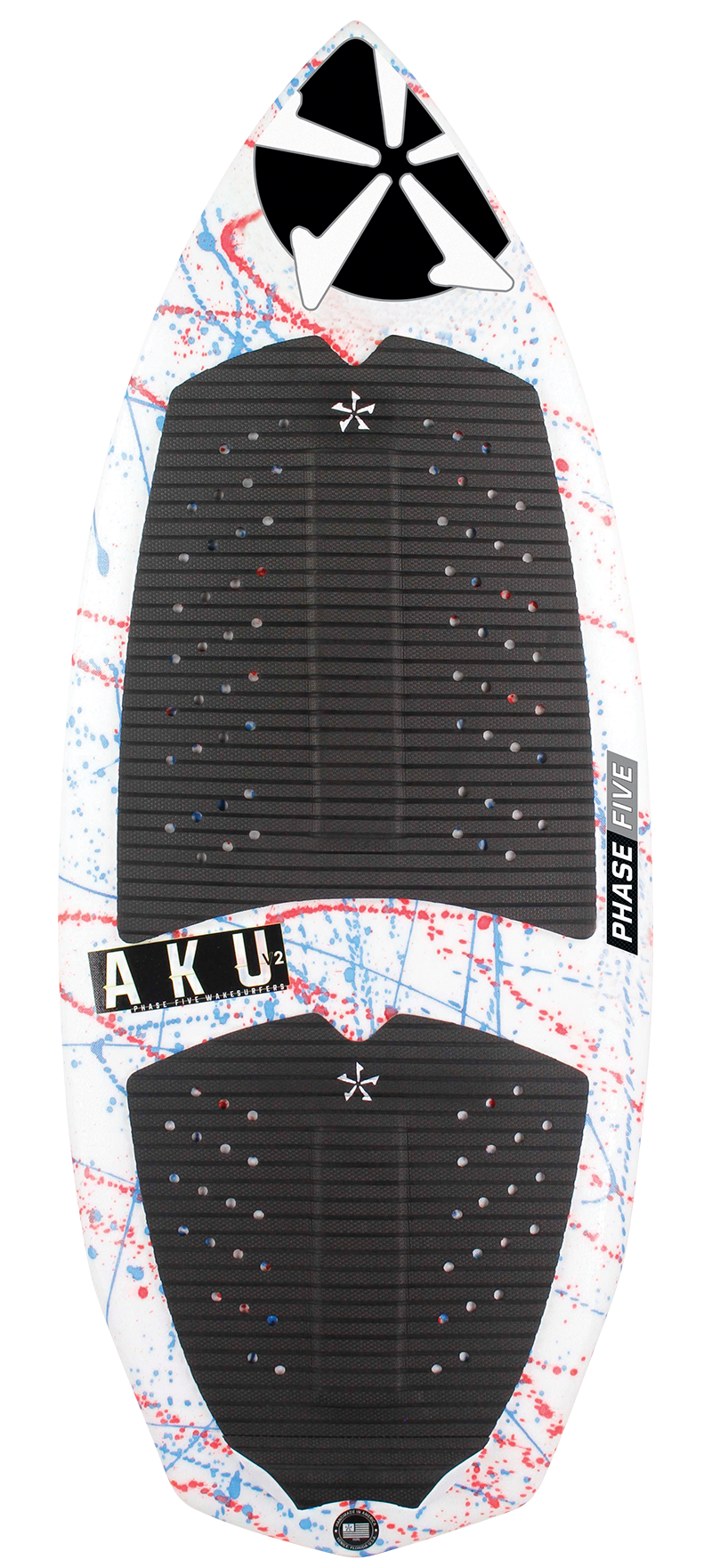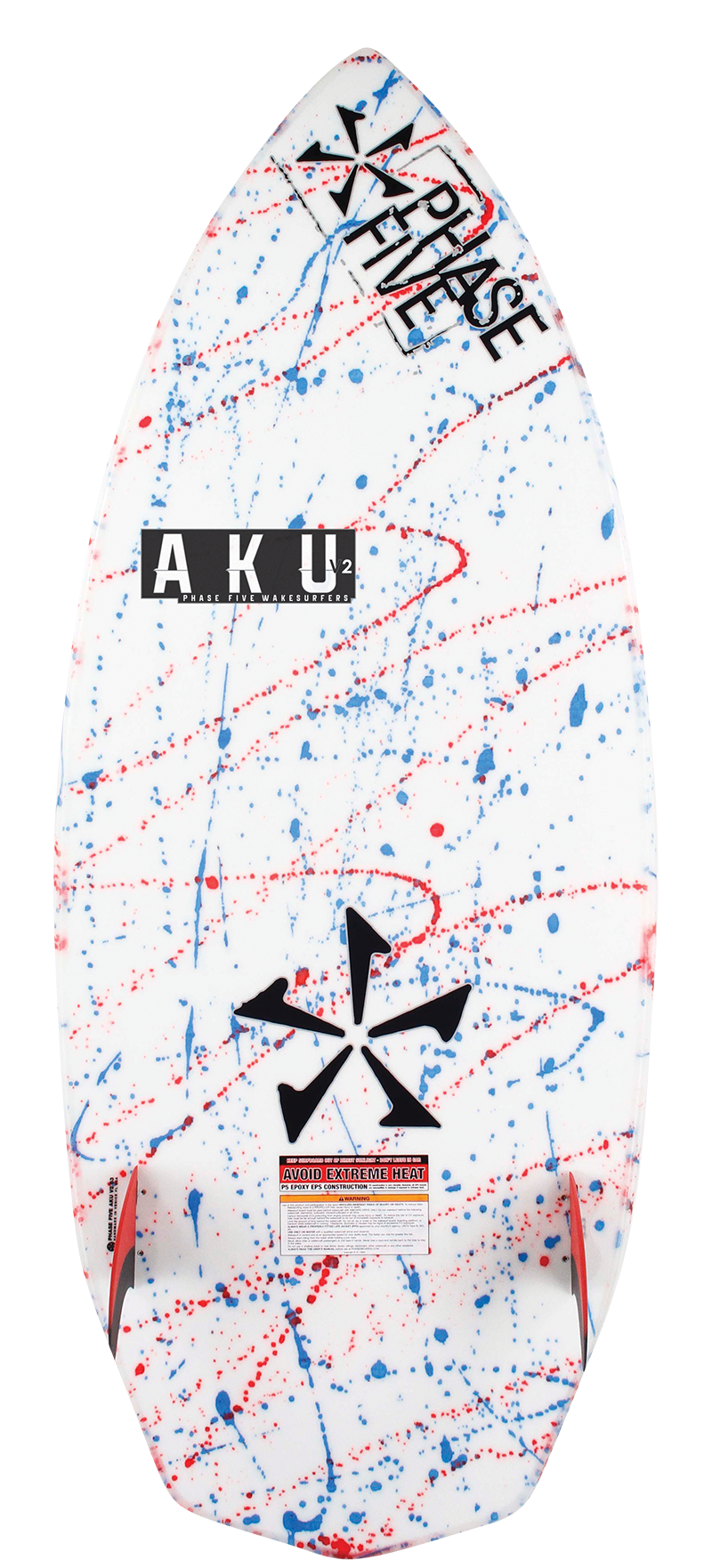 PHASE FIVE AKU V2 WAKE SURFBOARD
DESIGN: TWIN FIN DIAMOND TAIL
SPECIALTY: SHARP TURNS AND BOOST
RESPONSE:  HIGH
SIZES: 53, 58
PHASE FIVE AKU V2 WAKE SURFBOARD

The first surfboard shape introduced by Phase Five is now back with your pocket in mind. This is a fast carving, air boosting wake surfboard shape loved my many. We brought it back with V2 saving you money, without loosing performance.

The Phase Five Aku V2 is the same shape as the first version, but now dressed in some sick new looking splat paint graphics and constructed to save some cheddar. The Aku V2 is fast, aggressive and ready to slash and boost your heart out. Twin fin configured for max speed and drive, and coupled with the diamond tail bumped wing for pivot and performance. Get on it!
---
E-GLASS
V.R.T.™ TECHNOLOGY
SPLAT ARTWORK
EPOXY RESIN
FCS FIN BOXES
EPOXY™ TEXTURE
PROPEL™ BOTTOM & TOPSHEET
EPS CORE
Deluxe Surf + P5 Techno Grip™ Traction V2
*Rider size suggested is for average fitness and ability. Experienced riders may prefer smaller size and beginners may require a larger size.
---