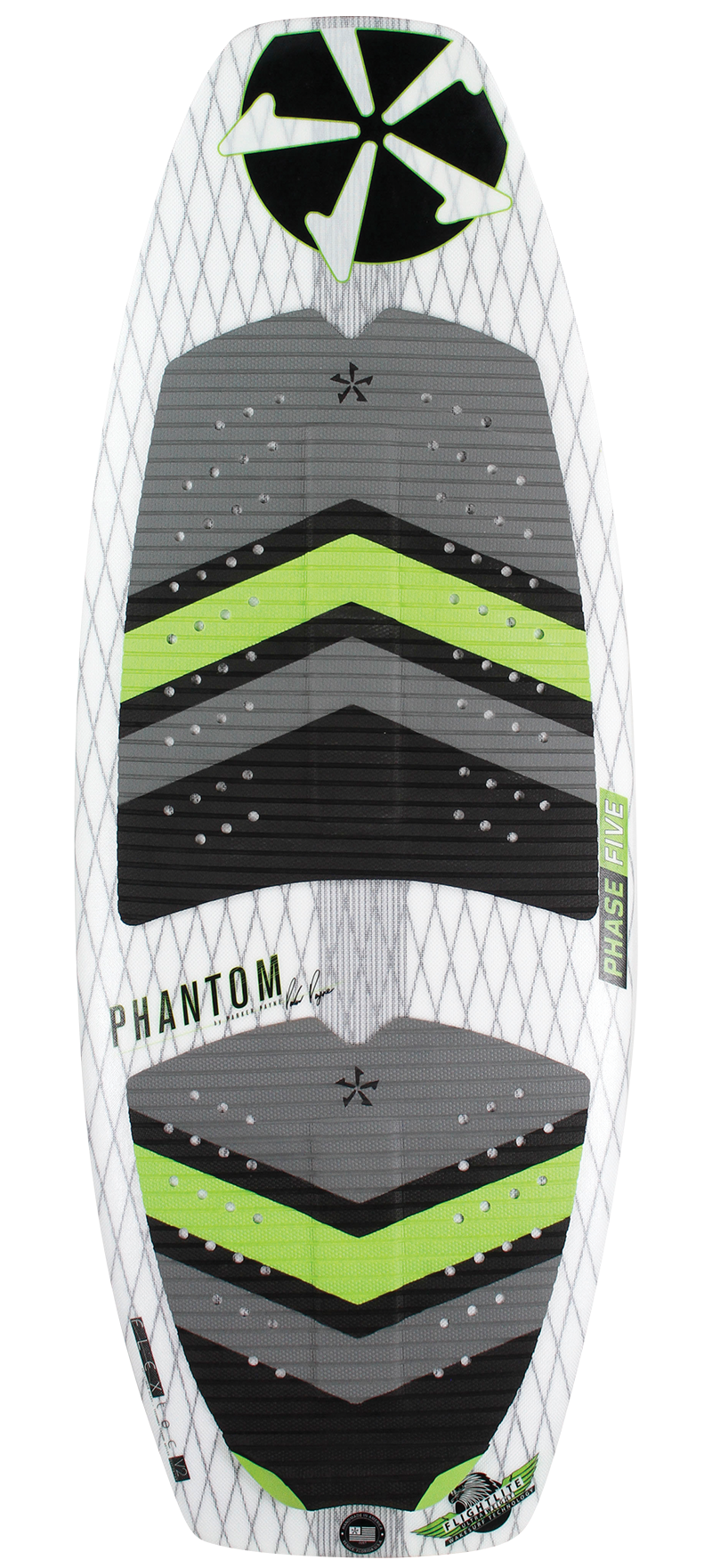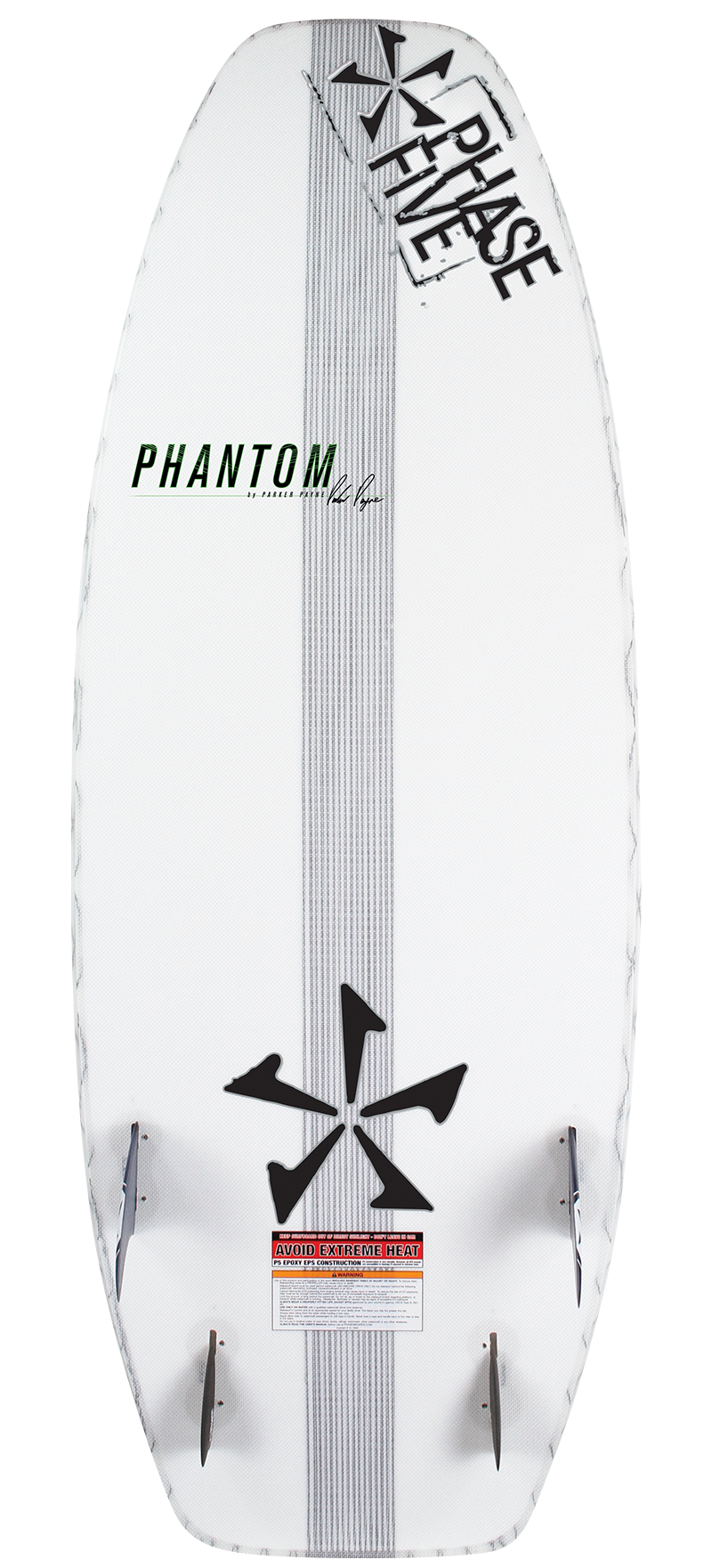 PHASE FIVE PHANTOM WAKE SURFBOARD
DESIGN: DIRECTIONAL PERFORMANCE
SPECIALTY: SPEED, AIR, AND TECH
RESPONSE:  HIGH
SIZES: 50, 53, 57
PHASE FIVE PHANTOM WAKE SURFBOARD

Designed by Parker Payne. The Phantom will exceed your expectations and send your riding into new dimensions.

The Phantom is built with Phase Five's FLEXtec V2 glass system. FLEXtec V2 gives the feeling of a traditional surfboard while delivering wake surf specific features. We teamed up with Parker Payne to see if we could get a board under his feet that he would truly love. Mission accomplished, and we cant wait to see where this surfboard takes everyones riding.
---
FLEXTEC V2 LAMINATION
V.R.T.™ TECHNOLOGY
CARBON REFLEX SPEEDRAIL
EPOXY RESIN
4 FINS
FCS FIN BOXES
EPOXY™ TEXTURE
EPS CORE
FLEXSPINE™
Deluxe Surf + P5 Techno Grip™ Traction V2
*Rider size suggested is for average fitness and ability. Experienced riders may prefer smaller size and beginners may require a larger size.
---