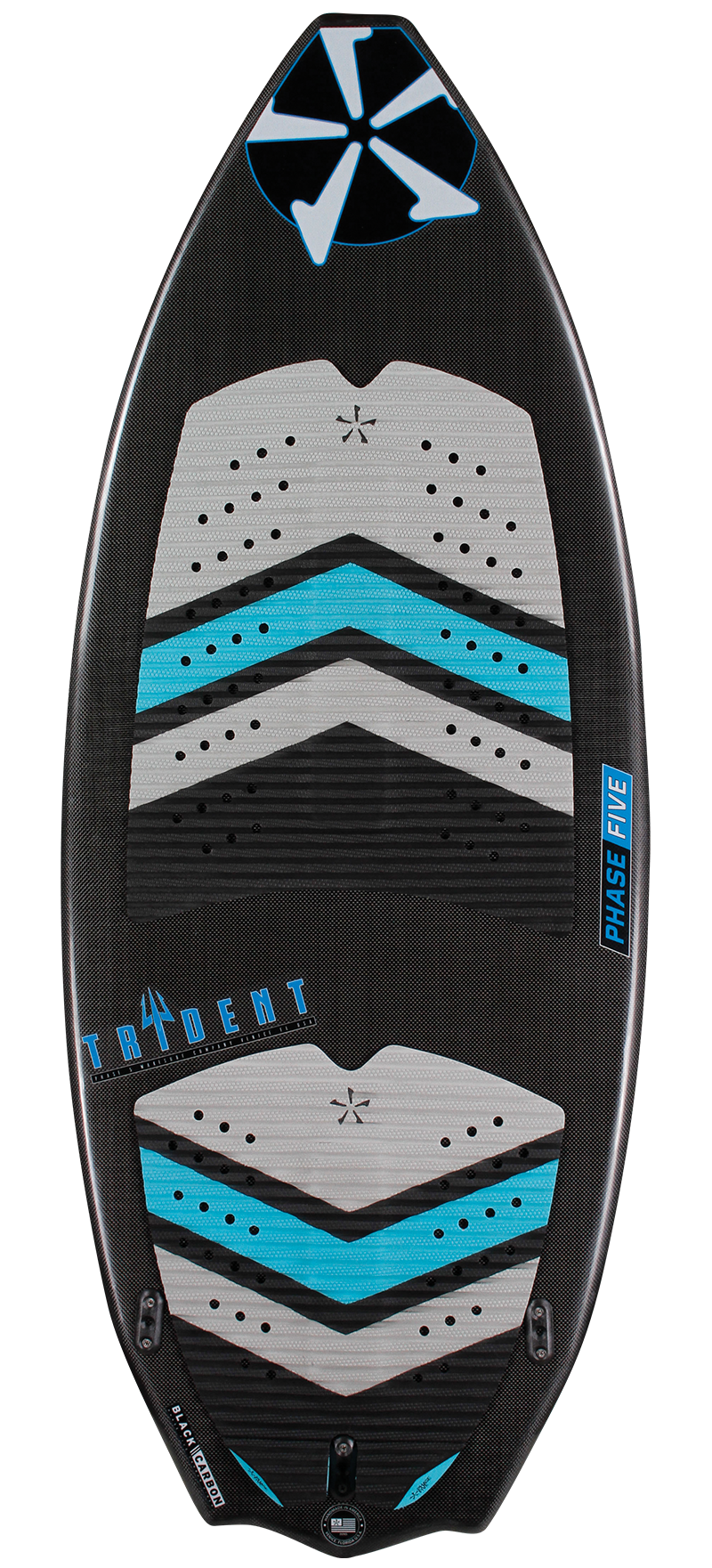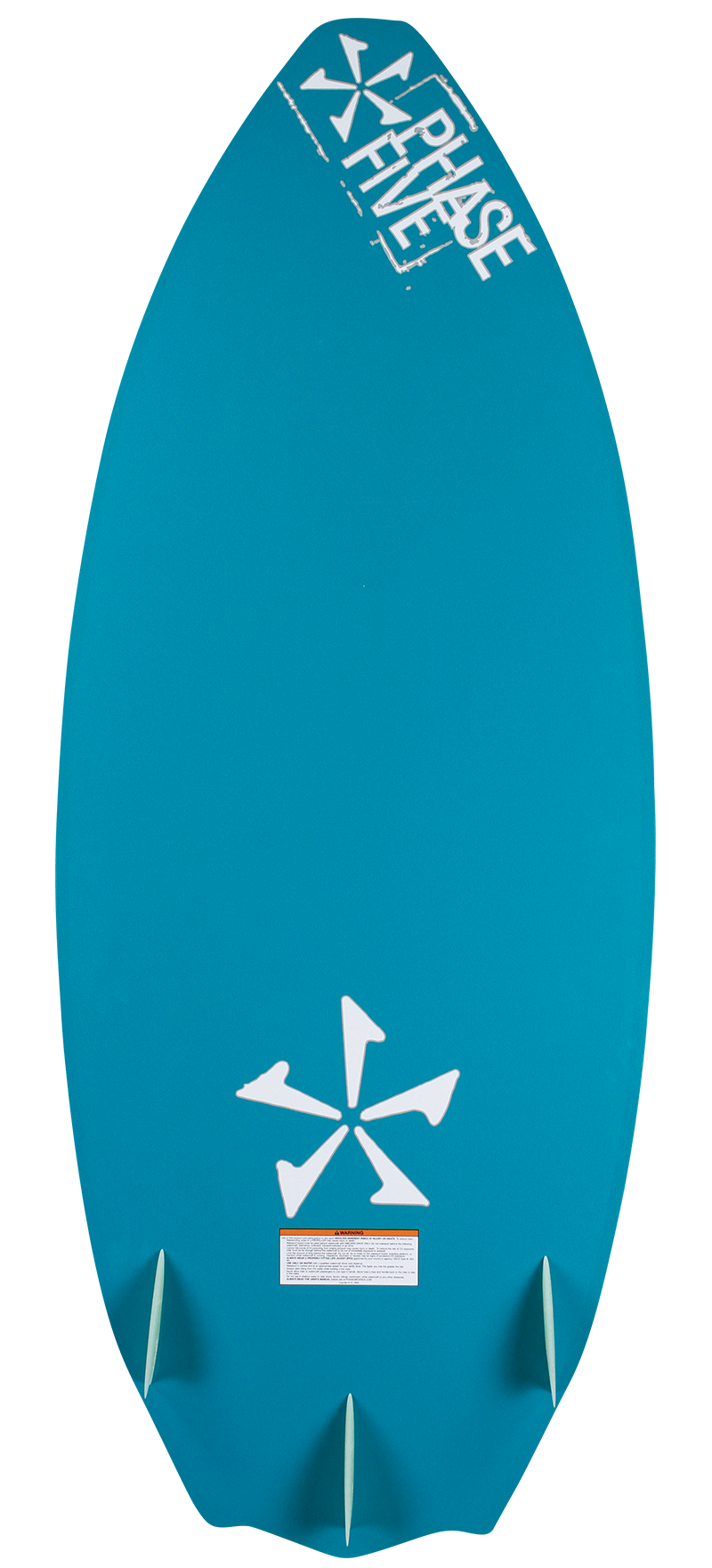 PHASE FIVE TRIDENT WAKE SKIMBOARD
DESIGN: NEW BAT TAIL SNUB NOSE
SPECIALTY: CARVING AND SPEED
RESPONSE:  HIGH
SIZES: 57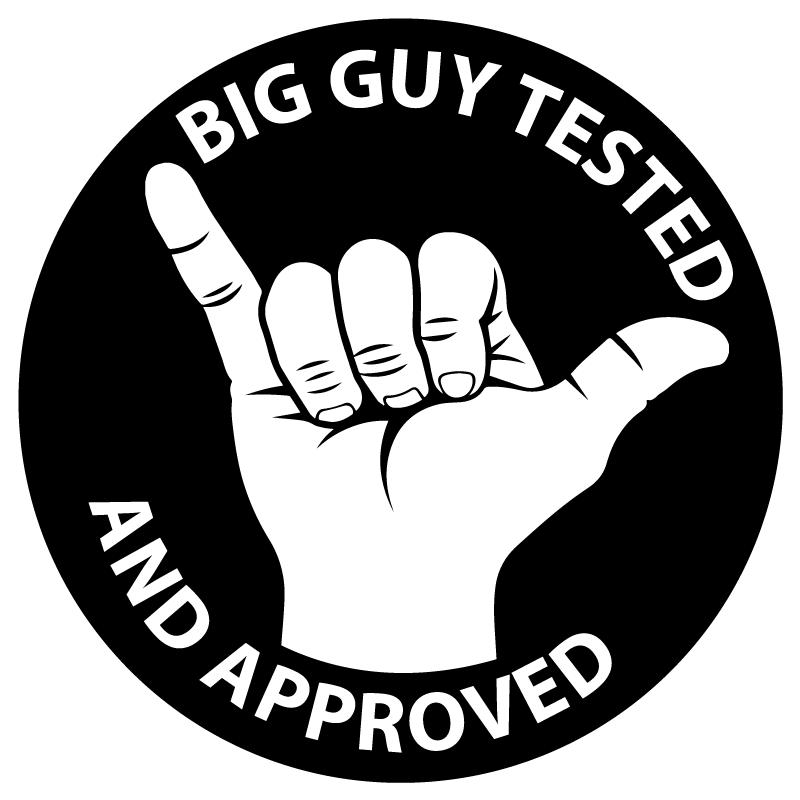 PHASE FIVE TRIDENT WAKE SKIMBOARD
The Trident is king of the wave. Long smooth carves, and tons of speed make this the board of choice for the boat captain. New bat tail snub nose design improves this legendary board to a new level.

The Trident is designed for the big guy on the boat. The new bat tail snub nose design and tri fin set up deliver a no slip, carve down the line ride. It's a fun, easy board to ride if you have the weight to control it. We do not recommend it for riders under 190lbs. Built with our super stiff black carbon cloth, you can pass this onto your grandkids when they turn 35. The Trident is ready to give the bigger surfers the fun, fast ride that Phase 5 is known to deliver.
---
BLACK CARBON

3/4 THICK

V.R.T.™ TECHNOLOGY

CONTINUOUS CORE

POLYESTER RESIN

3 FINS

POLYLAM™ GLOSS
Deluxe Skim + P5 Techno Grip™ Traction V2
*Rider size suggested is for average fitness and ability. Experienced riders may prefer smaller size and beginners may require a larger size.
---