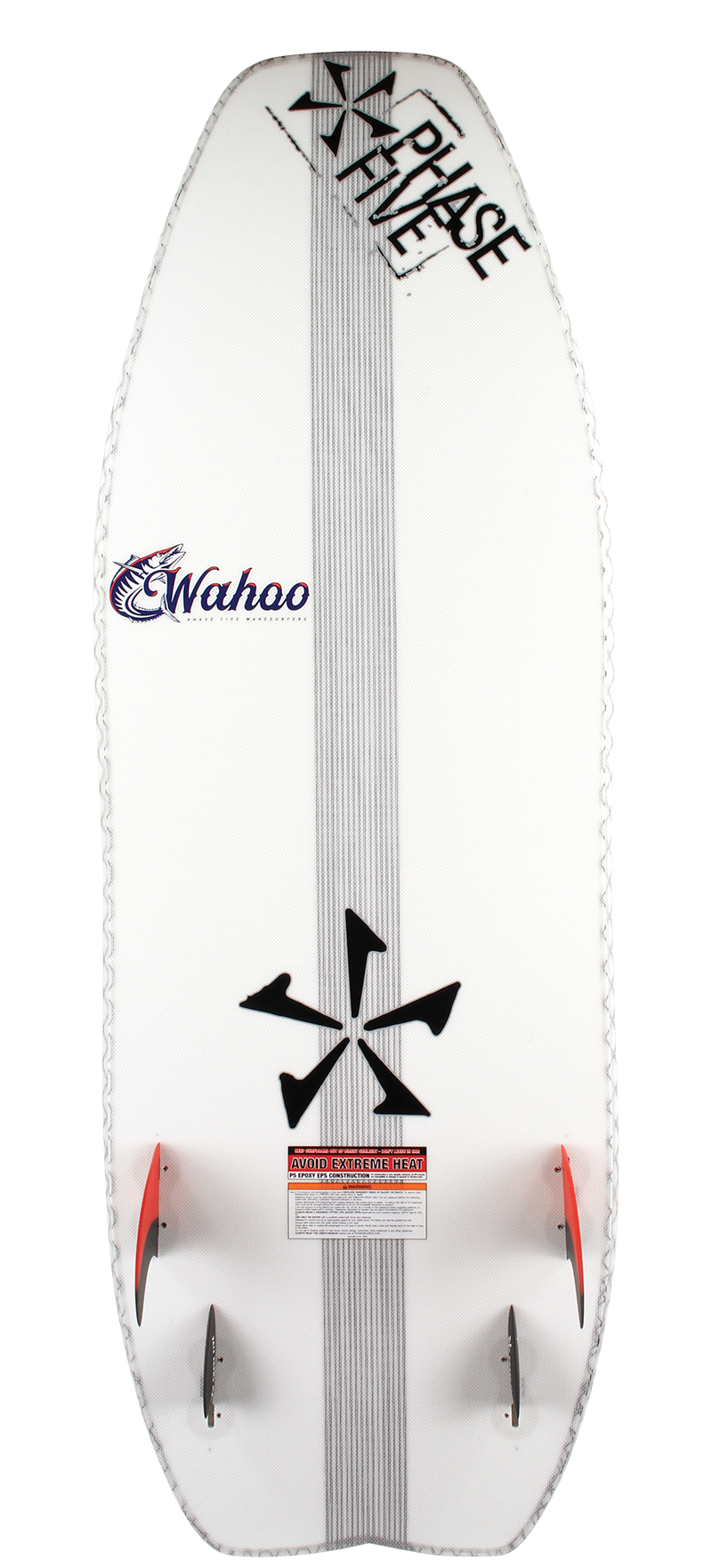 2020 PHASE FIVE WAHOO
WAKE SURFBOARD
DESIGN: BOOST MACHINE
SPECIALTY: PLAYFUL PERFORMANCE
RESPONSE:  HIGH
SIZES: 53, 56
PHASE FIVE WAHOO WAKE SURFBOARD

Say hello to the next evolution in wakesurfing design. The new Peanut Rail Outline™ coupled with a swallow fish tail will reinvigorate the sedated surfer.  

Rig up for a solid hit from the new Phase Five Wahoo. The Wahoo utilizes the all new Peanut Rail Outline™. The Peanut Rail Outline™ design is more parallel through on the outside of the board, increasing overall speed. In addition, this unique concept creates more lift with the wider points towards the nose and tail offering increased boost. The narrower, more parallel outside rail increases rail to rail action making the Wahoo one of our most agile surfboards in the lineup.  
---
FLEXTEC V2 LAMINATION
V.R.T.™ TECHNOLOGY
REFLEX SPEEDRAIL
EPOXY RESIN
4 FINS
FCS FIN BOXES
EPOXY™ TEXTURE
EPS CORE
FLEXSPINE™
Deluxe Surf + P5 Techno Grip™ Traction V2
*Rider size suggested is for average fitness and ability. Experienced riders may prefer smaller size and beginners may require a larger size.
---