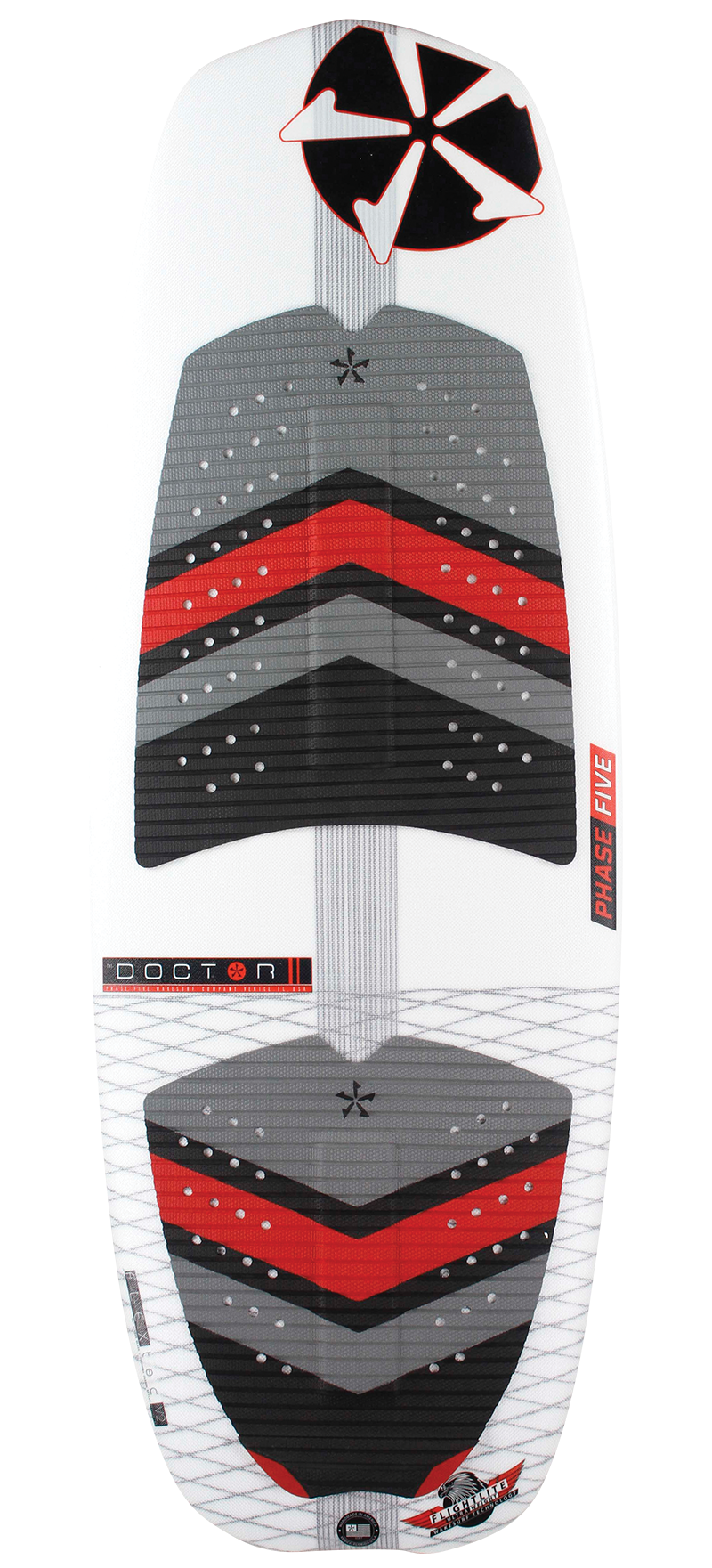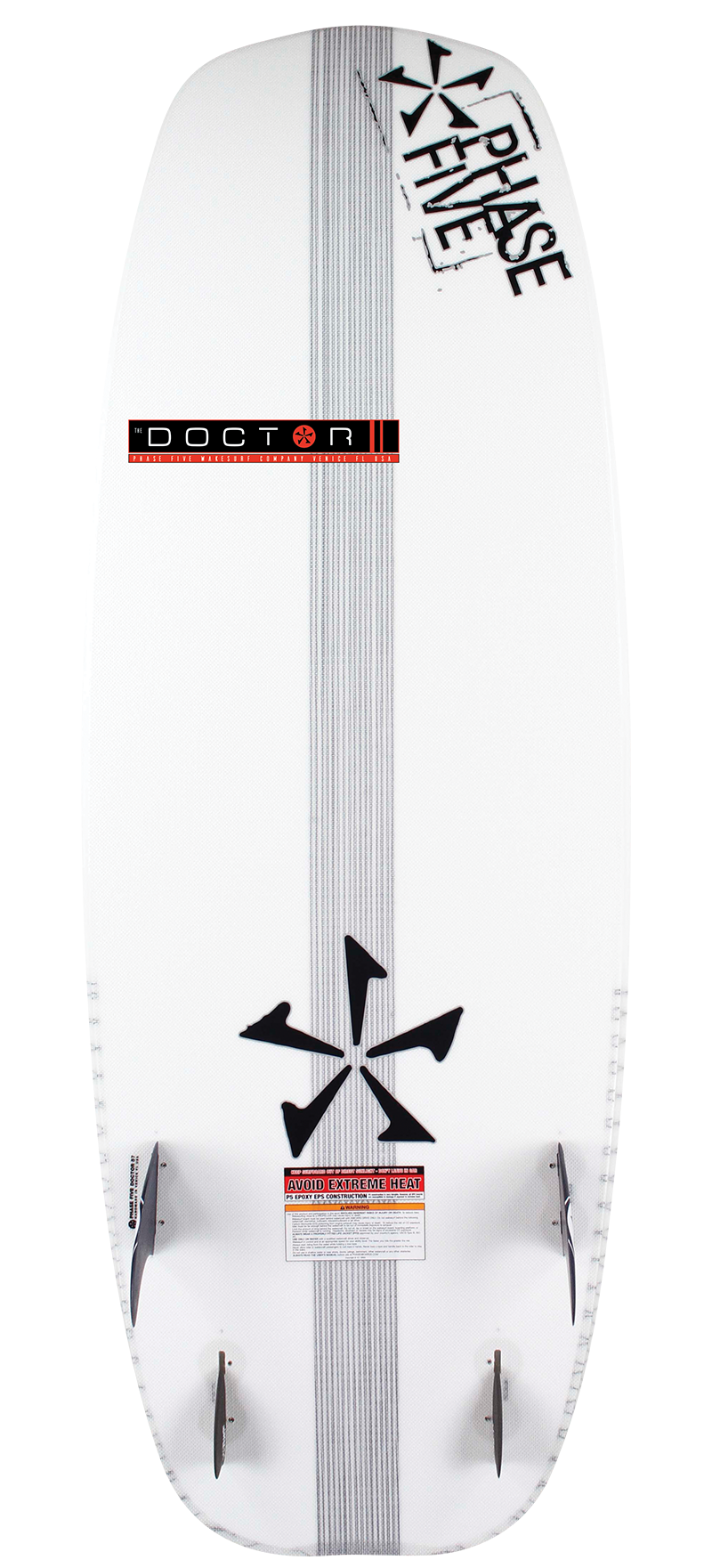 2020 PHASE FIVE DOCTOR
WAKE SURFBOARD
DESIGN: PARALLEL RAIL
SPECIALTY: STAYS IN WAVE + LOTS OF PUSH
RESPONSE:  HIGH
SIZES: 55, 57, 59
PHASE FIVE DOCTOR WAKE SURFBOARD

Big buy performance, built for advanced riders looking to take it to the next level.

Big Guy Alert! Don't be left behind… (the boat ). You have asked for a remedy for the "lost my wave performance blues", so we called up the Doctor. His script calls for a massive dose of planing surface with a fast, trim rail line and 4X fin set up delivered in a FlexTech glass wrap shell. Ample nose rocker to keep her on top, a clean single concave to charge down the line and gentle tail kick make the Doctor fast, stable and forgiving with plenty of maneuverability. A painless cure for the sluggish blues, the Doctor is a great addition to any quiver!
---
FLEXTEC V2 LAMINATION
V.R.T.™ TECHNOLOGY
REFLEX SPEEDRAIL
EPOXY RESIN
4 FINS
FCS FIN BOXES
EPOXY™ TEXTURE
EPS CORE
FLEXSPINE™
Deluxe Surf + P5 Techno Grip™ Traction V2
*Rider size suggested is for average fitness and ability. Experienced riders may prefer smaller size and beginners may require a larger size.
---