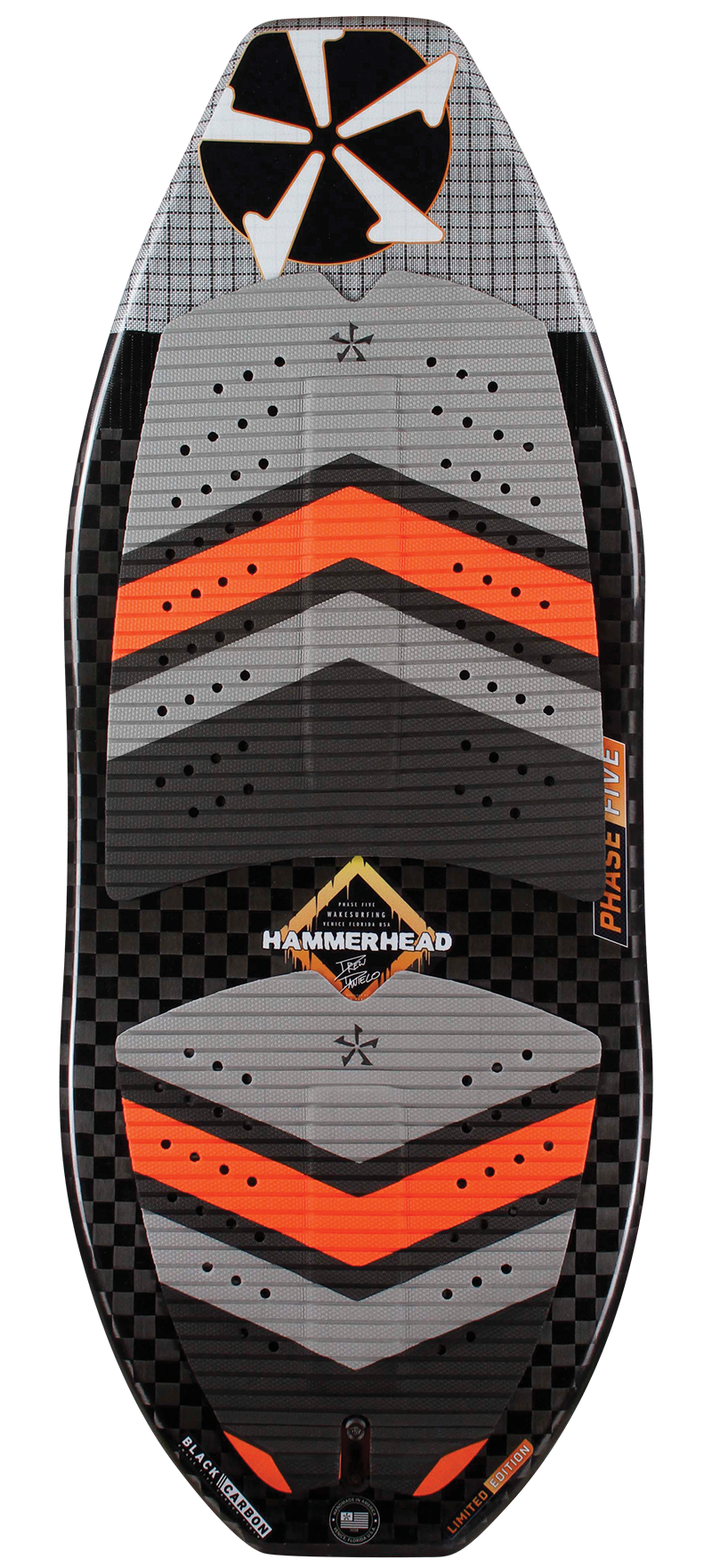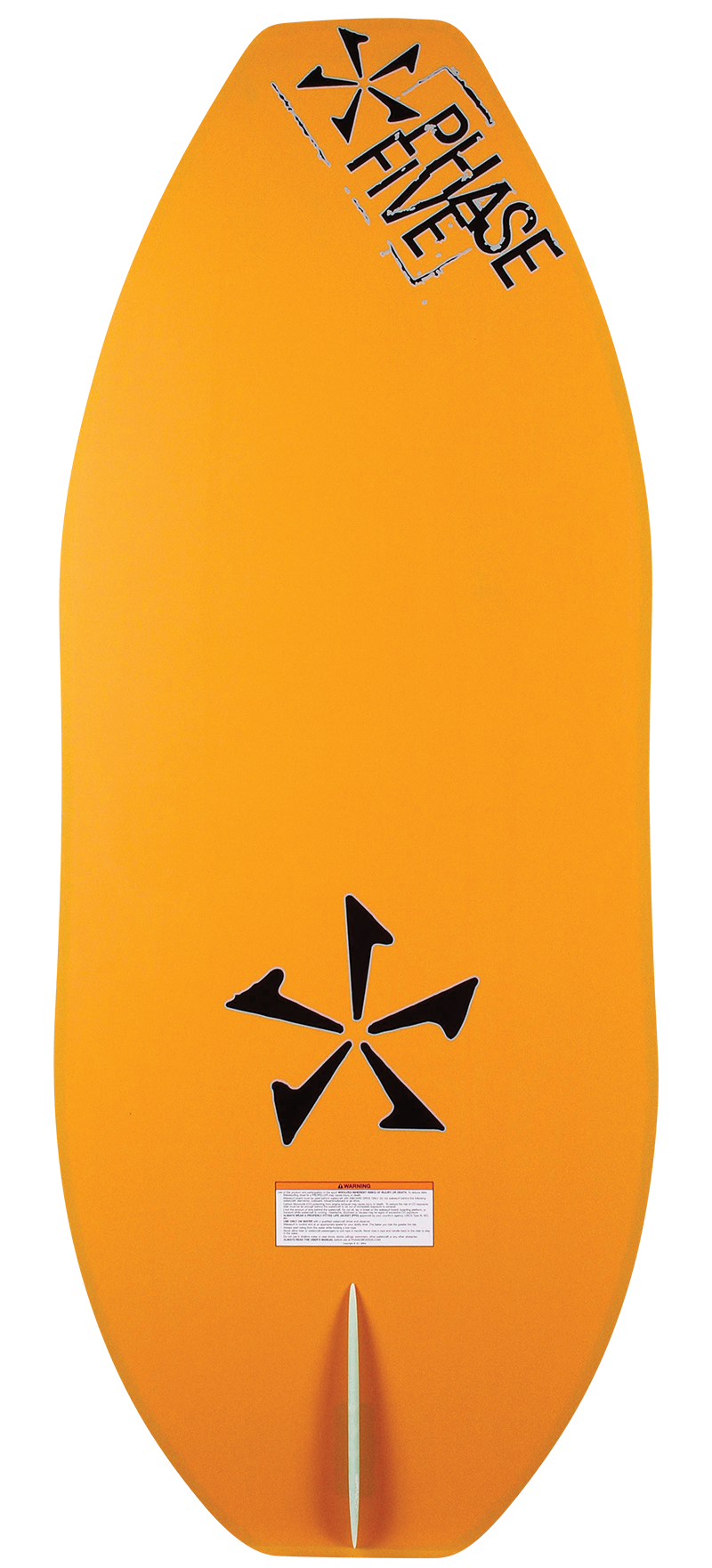 2020 PHASE FIVE HAMMERHEAD LTD WAKE SKIMBOARD
DESIGN: LIMITED FAT WEAVE CARBON
SPECIALTY: REVERT RIDING AND TECH
RESPONSE:  HIGH
SIZES: 50, 53, 55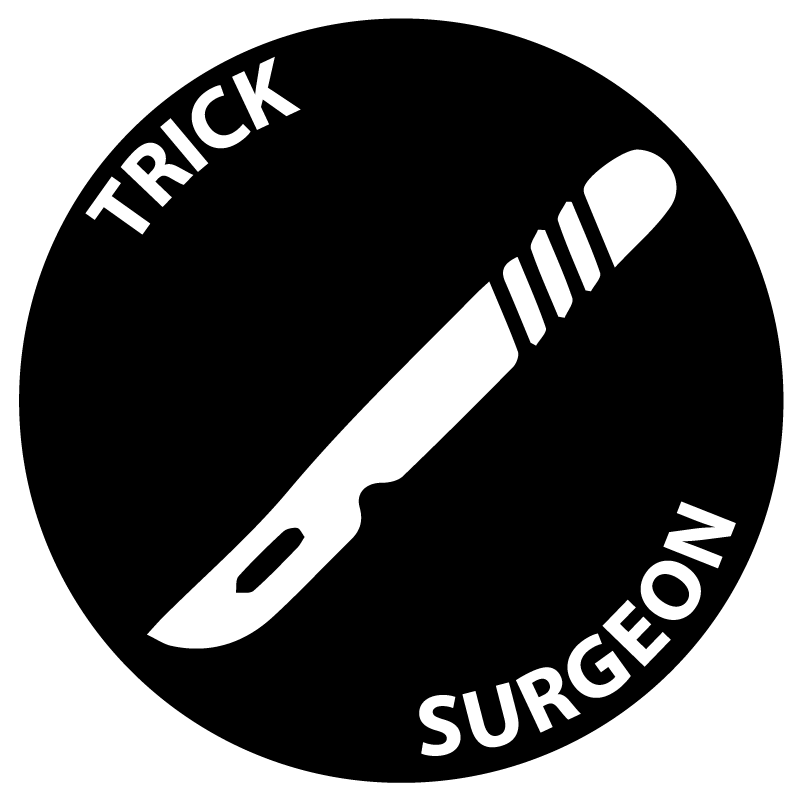 PHASE FIVE HAMMERHEAD WAKE SKIMBOARD
The Hammerhead is stable, fast, and easy to stay in the wave. For a limited time it's available with new Feather Light 3D Fat Weave + Innegra Laced Carbon. Less weight and more performance. Get them while they last.
The Hammerhead is the king of revert. Starting with a square nose and ending with a square tail, this board doesn't care which end is in front. The squared nose allows it to stay stable and fast when riding revert. Wrapped with our carbon fiber technology, the Hammerhead stays stiff and true to shape for maximum speed and pop. The tail shape keeps you turning off your back foot like a traditional surf board. With the Hammerhead, a little luck and a lot of practice you might be able to ride like Drew.
---
FEATHER LIGHT 3D FAT WEAVE + INNEGRA LACED CARBON

3/4 THICK

V.R.T.™ TECHNOLOGY

CONTINUOUS CORE

POLYESTER RESIN

1 FIN

POLYLAM™ GLOSS
Deluxe Skim + P5 Techno Grip™ Traction V2
*Rider size suggested is for average fitness and ability. Experienced riders may prefer smaller size and beginners may require a larger size.
---