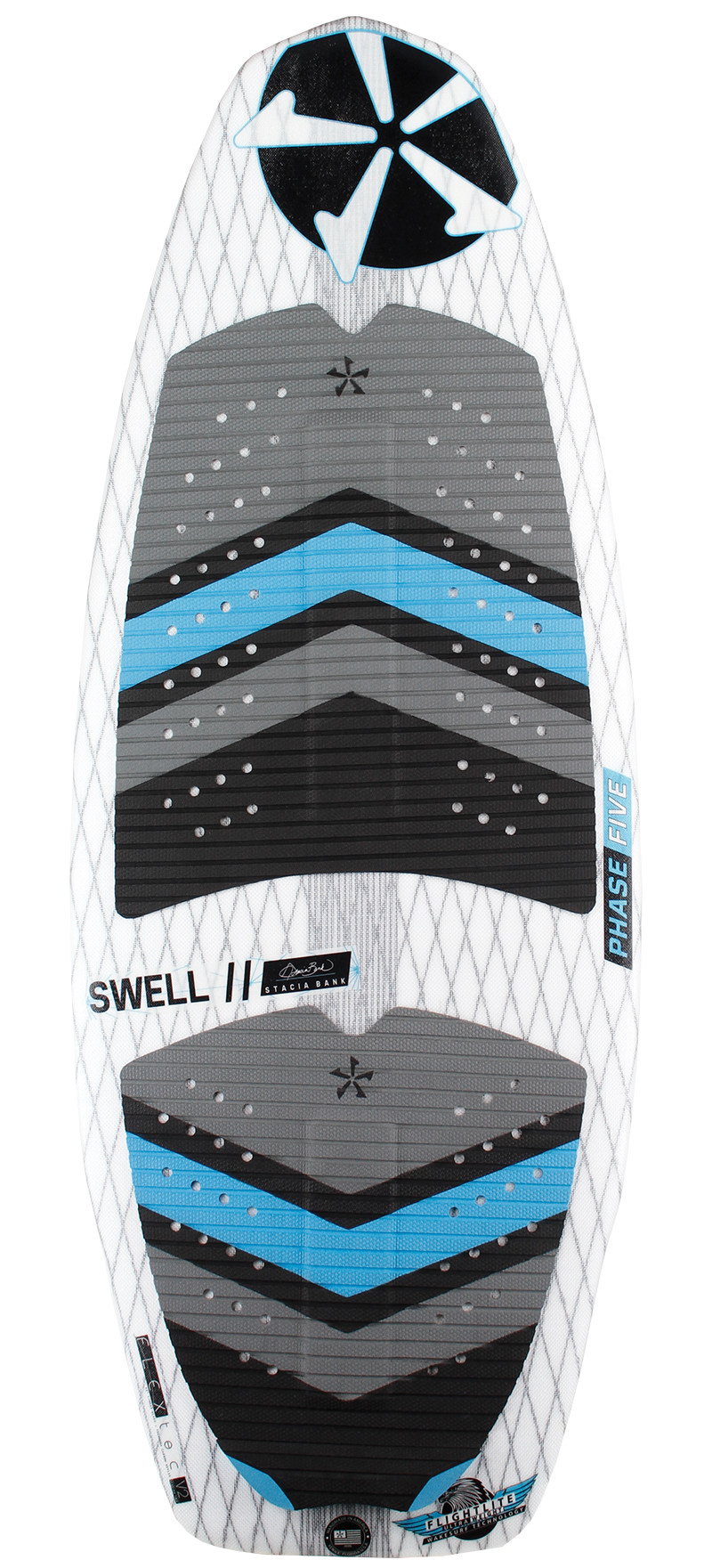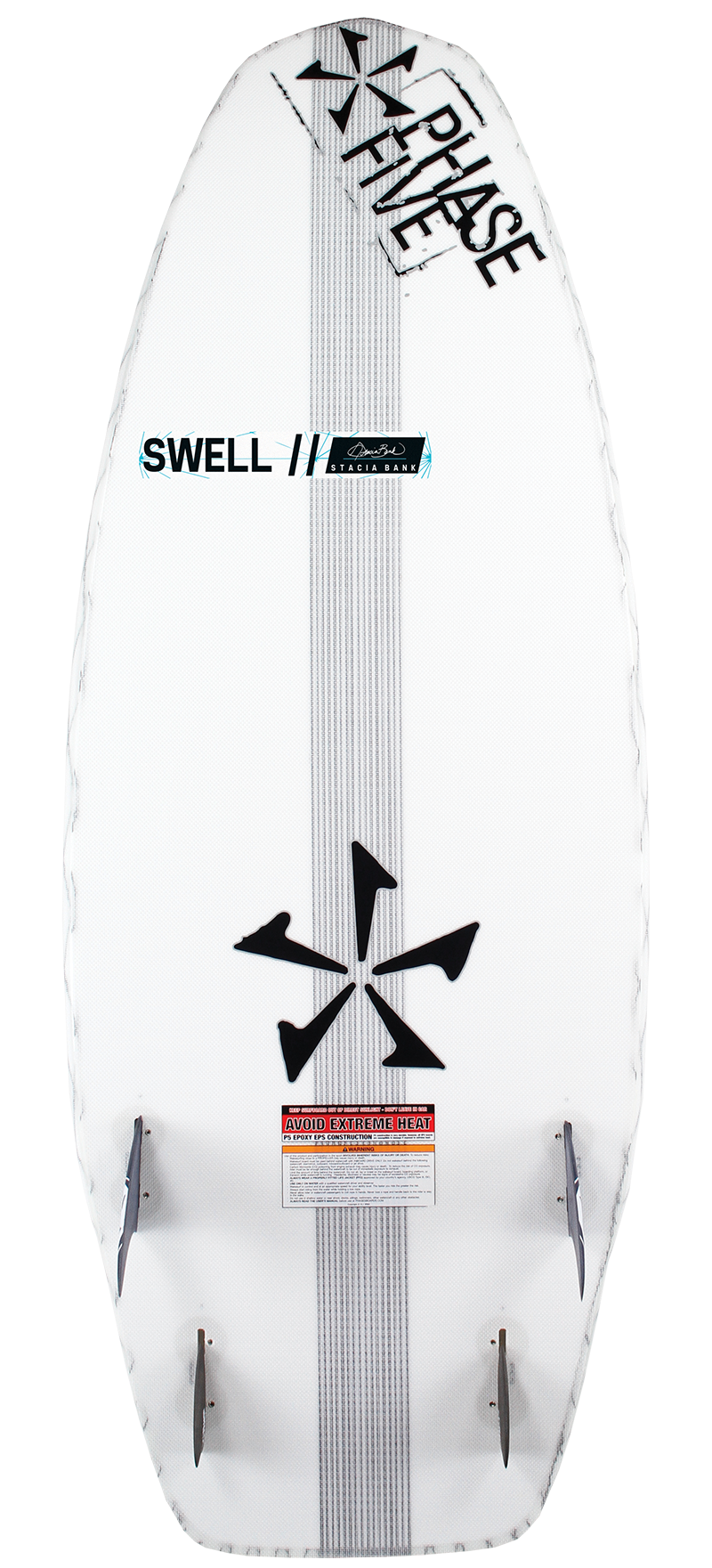 2020 PHASE FIVE SWELL WAKE SURFBOARD
DESIGN: ALL AROUND PERFORMANCE
SPECIALTY: REVERT AND ADVANCED SURFING
RESPONSE:  HIGH
SIZES: 53, 55, 58
PHASE FIVE SWELL WAKE SURFBOARD

Designed for revert riding, boosting air, and all around surf style performance.

The Swell was created by team rider Stacia Bank. It offers a leaner outline, pulled in nose and a super poppy tail. The more parallel rails increase the down the line speed, while the wide tail gives you tons of boost off the wave and helps you spin those smooth 360's. The pulled in nose lets you charge the lip with speed and power. Equipped with our P5 quad fin setup, the Swell just might be your next favorite board.
---
FLEXTEC V2 LAMINATION
V.R.T.™ TECHNOLOGY
REFLEX SPEEDRAIL
EPOXY RESIN
4 FINS
FCS FIN BOXES
EPOXY™ TEXTURE
EPS CORE
FLEXSPINE™
Deluxe Surf + P5 Techno Grip™ Traction V2
*Rider size suggested is for average fitness and ability. Experienced riders may prefer smaller size and beginners may require a larger size.
---